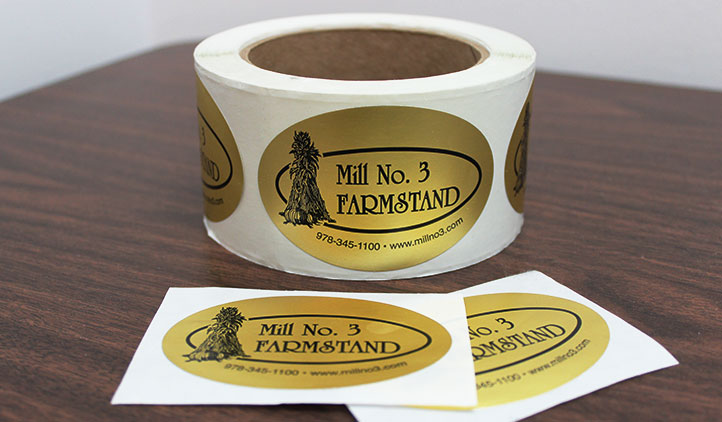 Gold and silver stickers
Gold and silver stickers stand out, oozing class and sophistication with their hue and sheen. The premium feel of the colors make gold and silver stickers worth investing in, especially when there's a special occasion for your business. Here are some ways to utilize them and make the most of out their charm.
To Border Labels
Gold and silver stickers can be quite costly as opposed to regular stickers, but they do lend a different air to product packaging when used. Printing smaller amounts to border your labels allows you to add gold or silver accents while staying within budget. These stickers also work very well with clear packaging like glass, which gives them a simply but expensive appeal.
To Commemorate Events
Indeed, gold and silver are premium accents that can be used to emphasize events like anniversaries and special occasions. Stickers can be printed in the form of small logos with short messages to be stuck on packaging. The same can also be done to mark special or limited edition products.
To Relay A Message
Certain events call for certain messages. You can use gold or silver stickers to stick on packaging during special milestones, holidays, or anniversaries. Short messages like "Thank you" or "Happy Valentines' Day" will look better in gold or silver. What more, it can make your customers or clients feel special!
To Give Out
Gold and silver are attractive colors and customers will certainly appreciate the gesture. Whether it's your company logo, a special message or a custom design for a particular event, gold and silver stickers will make them feel more special.
Stickermate prints high-quality gold and silver stickers along with their other product offerings at affordable rates.